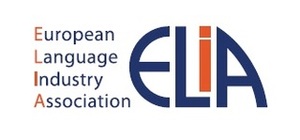 ELIA is a non-profit organization that represents and promotes the interests of the language industry in Europe. The Association unites more than 130 translation agencies and is used to be a platform for experience exchange, business relations development, and promotion of concept of ethics and quality standards throughout the language industry.
To be a member of ELIA means to be a part of the professional community and have a unique opportunity to find new business solutions, be consulted by European and American colleagues as well as share experience with them.
Lingvista joined ELIA, because cooperation with the professional community helps to keep up with new trends and events in our industry. It enables us to be at the cutting edge and keep our competitive advantages, which is of importance for our partners, customers, and employees.