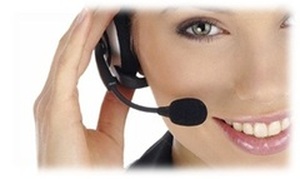 Simultaneous interpreting is a real art requiring special skills, resilience, highly-focused attention, and solid competence in the relevant field. However, one should also think about the equipment.
Professional and efficient organization of international conferences, seminars, symposia, workshops, and other events with foreign guests is impossible without equipment for simultaneous interpretation. The process of interpreting is as follows: signal from the speaker's microphone goes to interpreter's headsets. The interpreter's voice goes into air in radio frequency, while the audience hears the interpretation in headsets through wireless receiver.
Recently, Tomsk has hosted an international symposium on electric discharge and insulation in vacuum. There were specialists and scientists from all over the globe. Lingvista provided the event both with simultaneous interpreters and necessary equipment. We are open to face new tasks and find reasonable solutions.